About SRTR Reports
The main types of reports SRTR offers:
SRTR produces three main types of reports to fulfill its mission of providing advanced statistical and epidemiological analyses related to solid organ allocation and transplantation, in an effort to support the Department of Health and Human Services and its agents in their management of the national organ transplantation system:
Transplant Program-Specific Reports (PSRs)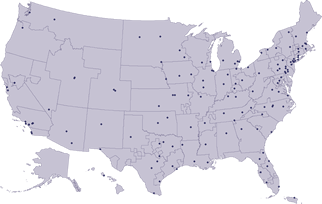 PSRs contain detailed information about every solid organ (heart, intestine, kidney, liver, lung, and pancreas) transplant program in the United States. Each hospital that performs transplants may perform different kinds of transplants. Separate reports are generated for each type of transplant program; for a hospital with a liver transplant program and a kidney transplant program, SRTR produces a separate report for each. PSRs are published semiannually, typically in July and January. You can find more detailed information here. Additionally, watch this educational video on Program Performance Monitoring.
Organ Procurement Organization (OPO)-Specific Reports (OSRs)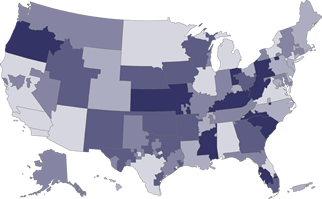 The United States is divided into 56* designated donation service areas (DSAs), and each DSA is served by an organization that manages all deaths within the DSA of people who wish to give the gift of life upon death by donating their organs, eyes, and tissues. These organizations are called organ procurement organizations. The OSRs contain detailed information about every OPO in the United States, including information about numbers of deaths within the DSA, numbers of donors, numbers of transplants made possible by the donors, and locations where the transplants took place. OSRs are published semiannually, typically in July and January. You can find the OSRs here.
* As of 1/1/2023, The Living Legacy Foundation of Maryland and Washington Regional Transplant Community have merged. OPO-specific reports (OSRs) will reflect this change beginning with the Spring 2023 OSRs (July, 2023).
OPTN/SRTR Annual Data Report